Free Shipping On All Orders Over $60.
Product description
A Great Way To Slice Your Fruit
Are you looking for a device that does more than your regular fruit scooper? Or a tool that doesn't just carve? You can have all that and more with the Fruit Wand.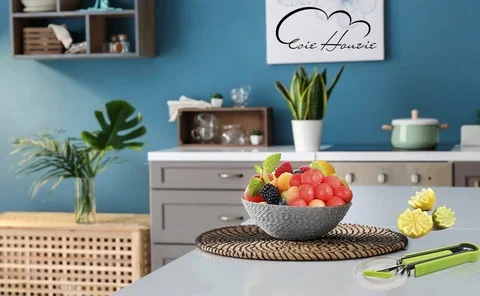 The small-sized scoop cleanly removes seeds from vegetables like bell peppers, cucumbers and summer and winter squash. The big-sized scoop is ideal for fruit salad, ice cream, cupcake, cookies and more.

Durable Materials - The Fruit Wand is made with durable plastics and stainless steel. This tough device will be with you for a long time, helping you slice up fruit on a daily basis.
Multiple Functions - This comes with 4 items you can use for digging, carving, scooping, and separating fruit. The Fruit Wand isn't just limited to fruit, you can also use it as a scooper for cookie dough, ice cream, and more.
Safe Design - The Fruit Wand is designed with safety in mind with easy grip handles that can help avoid injury. The carver also comes with a plastic cover to avoid poking while not in use.
Easy Cleaning - It is a treat knowing that your tool is easy to clean. The Fruit Wand can be rinsed with water or can be tossed in the dishwasher when needed.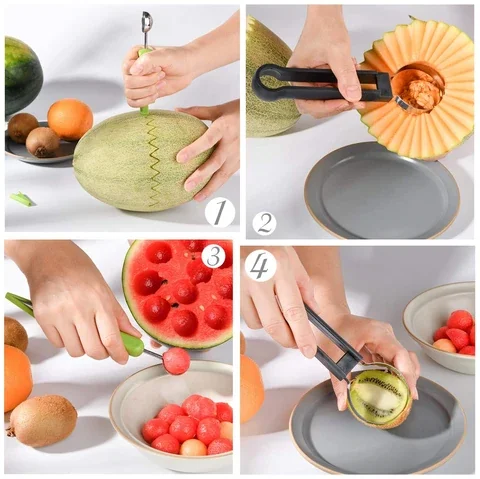 Specifications:
Material: Stainless Steel + Food Grade Plastic
Package Contents: 1*Watermelon Cutter Set
Fit For: Watermelon, Kitchen Accessories
Address:
919 North Market Street, Suite 950
Wilmington, Delaware 19801
United States
Email us: support@giftfavourite.com
Office Hours: Mon-Fri, 8am-12:00pm – 1:30pm-6pm Eastern Time
Copyright © 2023, GiftFavourite.