Free Shipping On All Orders Over $60.
🔥Anti-Theft Sling Bag with USB Charger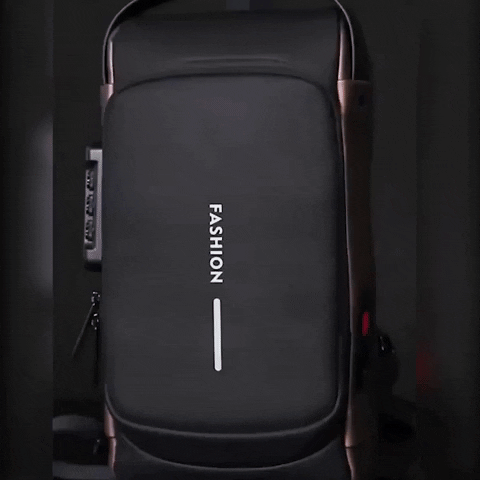 Introducing our Anti-Theft Sling Bag with USB Charger, the perfect solution for those who are always on the go. With its sleek and sporty design, this bag is perfect for outdoor activities such as hiking, cycling, or running.
The Anti-Theft feature provides you with peace of mind as it is designed with a cut-proof material, preventing any unauthorized access to your belongings. Additionally, the bag is equipped with lockable zippers, providing an extra layer of security.
This sling bag also features a USB charger port, allowing you to keep your devices charged while you're out and about. Simply connect your device to the USB port, and you're ready to go.
The bag is made with durable and water-resistant material, ensuring that your belongings stay safe and dry no matter the weather conditions. The spacious compartment has enough room for your essentials such as a water bottle, wallet, keys, and other small items.
The adjustable shoulder strap allows you to wear the bag comfortably, and the lightweight design reduces any pressure on your back or shoulder.
Overall, the Anti-Theft Sling Bag with USB Charger is the perfect combination of style, comfort, and security. Whether you're commuting to work or heading out for an adventure, this sling bag will make your life easier and worry-free.
Size: H33cm* L16cm* W9.5cm(13"* 6.3"* 3.7"),large main zippered compartment is compatible with 9.7 inch ipad.
Capacity: Meet your daily need, enough space to hold a water bottle, clothes, iPad, notebook, umbrella, etc.
Adjustable Strap: You can according to your need to adjust the length
How to set it?
Open the lock(the original lock is 0-0-0)and release the zipper heads
Press down the reset button with a tool such as a Pen until hearing the "Click"
Set your number combination by turning the dials(for examples:8-8-8)
How to charge?
this connector is located on the side of the sling bag.
Open the charging port and set a 3.0 USB cable to connect your phone outside.
Connect your power bank in
Package Include:
1 x Anti-Theft Sling Bag with USB Charger
Address:
919 North Market Street, Suite 950
Wilmington, Delaware 19801
United States
Email us: support@giftfavourite.com
Office Hours: Mon-Fri, 8am-12:00pm – 1:30pm-6pm Eastern Time
Copyright © 2023, GiftFavourite.